Sue Allen Talks Poetry
Sue Allen Talks Poetry
Sue Allen Talks Poetry
Interviewed by Martin Dean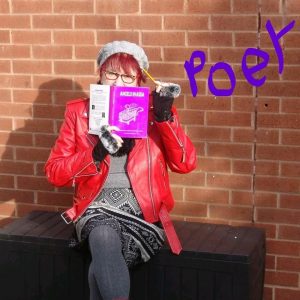 M. How long have you been performing poetry?
S. About 15 years on and off.
M. What was your first break into performing poetry?
S. I first performed in a pub called THE DEAD POET at Holbrook in Derbyshire. I had been attending a poetry workshop and the facilitator talked me into doing it. I was instantly hooked and was soon into the open mic circuit across Derbyshire and Nottinghamshire.
M. Tell me what inspires you to write.
S. I'm a bit of a magpie and pick up bits and pieces that I overhear or just come across. If I think, there's something in that! Then I steal it, store it and use it at some point. I love music and will sometimes play with songs I like. I'm a people watcher and often take inspiration from what I see or overhear in cafés or in shops. I don't take life too seriously, so I often try to put a comic twist on things. I read a lot so that can often spark an idea. I just love words really.
M. What do you think of the idea of poetry as therapy?
S. Yes there is something in that, but I would qualify it by saying it means different things to different people. Although I would say I have found writing poetry a therapeutic occupation, I don't necessarily write for that reason. Writing and performing brings me joy and that's therapy for me.
You can catch Sue in a featured set at The Maze, Mansfield Road, Nottingham on Thursday May 10th.