Our Poets and Why They're Great
You may have heard of DIY Poets Nottingham by reputation, seen one of our performances or simply wish to book one or more of us for your event. We are proud too to have presented our very first show at the Edinburgh Fringe 2019. Each poet has their own individual style so expect everyone's performance to be unique with an entertaining variety of perspectives on life, the universe and everything. To see more you may also like to take a look at our video showcase.
DIY Poets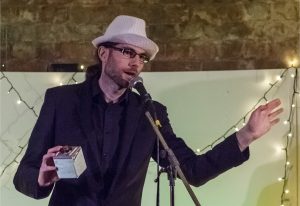 Martin Grey is one of Nottingham's best poets from Guildford, although there isn't much competition for that. A one time slam winner, he has been performing poetry since 2013, including at BBC Edinburgh Fringe Slam, Nottingham Poetry Festival, East Leake Live, Glastonbury, Southwell Folk Festival and the 2019 Edinburgh Fringe. In 2018 he was named Bard of Southwell.
He has performed extensively across the Midlands and in Germany, is currently editing his first collection and runs a poetry open mic in Nottingham called Chapter and Verse.
Martin's poems mix personal stories with social commentary and try to find hope in the mundane.
instagram.com/martin_grey_poet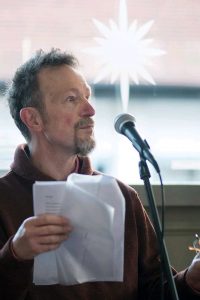 Martin Dean is a bone fide Cockney who mixes wry humour with an interest in the macabre. In 2018 he released his first collection 'The Curious Dance Between Life and Death' featuring a hanging, decapitation a fatal fall and a brick wall. Said poet Leanne Moden from the Nottingham UNESCO City of Literature team of this collection, 'spell-binding imagery and thought-provoking themes. Martin Dean is a talented writer and this book is a must-read!'
He has performed his work in a wide variety of locations including the Gate To Southwell folk festival, the Nottingham and Inspire Poetry Festivals, a 1920's cinema in Sheffield and the 2019 Edinburgh Fringe. Martin was official poet to the burial rededication of Robert Howlett (the photographer who made IK Brunel famous) and published his first collection of poems 'The Curious Dance Between Life and Death' in 2018 . His work has been featured in a several anthologies including The Nottingham Peacemakers 2018 book 'Acts of Kindness That Changed the World' and also the DIY Poets free zine. He is currently working on a series of video showcases and is writing his first novel.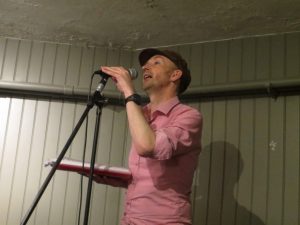 Says Frank McMahon. "I have been writing and performing poetry for over fifteen years. I am a founding member of DIY Poets, a Nottingham poetry collective which produces an A5 sized free zine (we have produced 46 editions) and encourages people to read poetry ( I had never seen anyone read poetry on the train) and have the confidence to perform their work and submit it for publication. I have performed on a range of stages including Nottingham Splendour Festival and Nottingham Poetry Festival. I have written over three thousand poems, twelve books of poetry and am currently working on my thirteenth (which hopefully will not be too unlucky)."
Frank has also performed at the Edinburgh Fringe 2019.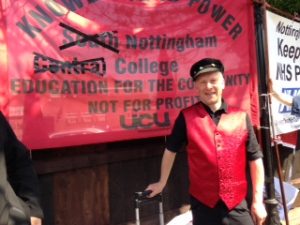 Andrew Martin is a poet with strong political beliefs and a massive environmental and social conscience, which shines through in his poetry. He writes from the heart with a deep sense of integrity, and his poems are instantly recognisable, with a wit and wisdom that allows him to discuss big ideas in ways that are still fully accessible. Whether he's talking about birch trees or global migration, fox hunting or bras, the British weather or Margaret Thatcher, Andrew's sense of humour is always evident in his work, and his judicious use of puns, rhymes and wordplay give his work a thought-provoking depth. He is a writer of many flavours, often funny, sometimes serious, but always open to new ways of looking at the world. Andrew has published his first poetry collection 'Echoes of My Mind and enjoys sharing his words in Bulwell, Buxton, Birmingham and beyond. Andrew also appeared at the Edinburgh Fringe in 2019.
Truth is, Clare Stewart has never understood the difference between bio and non-bio – she is mostly quite misty-brained, vague and flakey but manages to come up with a corker of a poem from time to time. She also produces non-poems in the form of paintings, embroideries, cartoons, short stories, a wonderful daughter and some very nice pasta sauces. She also tries to earn a bit of money as a transcriptionist. She performed at the Edinburgh Fringe in 2019.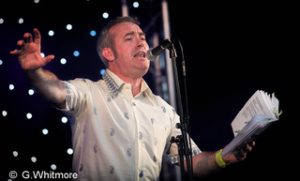 Dwane Reads: Derby based Poet since 1985. Known for spouting his mouth off in between bands, at City cafes, Shopping Malls and Laundrettes. Background in Fine Art. Teacher Trained. He has performed throughout the UK including Eire.
Four books published. For one lost poet (1986). Words of the Voice (1987). Annoying Megaphone Pigeon (2013). Slogans Soundbites and Poetry (2017). Published in various Anthologies, Newspapers, Zines including on line. His poetry won the 2017 Derby poetry festival Competition. Appeared at Edinburgh fringe during Aug 2019 with Diy Poets Nottingham.
www.dwanereadspoetry.weebly.com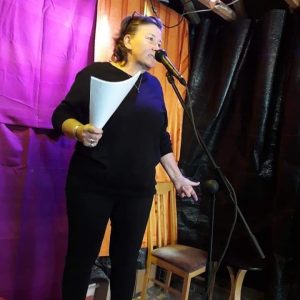 Artist and writer Fay Deller is originally from London, now living in Nottingham. Having been persuaded to share her poetry at a spoken word event in 2016, she caught the bug and joined diy poets, performing in and around the Nottingham area. She has also shared her work at the 2019 Edinburgh Fringe. Her poetry can be described as a combination of gritty mental health, political satire and comical observation. Her work has been published by Burning House Press, Global wordsmiths and Bold stroke books.
John Humphreys has been writing for 16 years, for 13 with the DIY Poets collective, performing at Dot to Dot, Splendour and Nottingham Poetry Festivals and the 2019 Edinburgh Fringe. He has done headline slots at Nottingham Poetry nights – including twice at Speech Therapy. John has 1 previous book, The Day I Swallowed the World and Helen Mort said in reviewing the book, 'compassionate and straight talking, these are words you can relate to'. John was included in the 2017 Peacebuilders and 2018 Nottingham Poetry anthologies alongside many of Nottingham's best writers. He aims to write his own truth and tell his own stories, however painful or big an idiot he looks like in doing so, hoping they resonate with others. He plans a second volume of poems in November in 2019 but 'the best laid plans' as Robbie B said.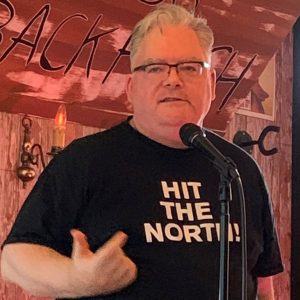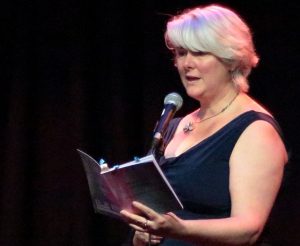 Lytisha Tunbridge is a member of diy poets, and World Jam, Nottingham's global poetry and music collective. She produces events as Poetry Aloud at festivals. Her poetry ranges from the quiet and reflective, through to political anti-austerity and antibigotry, via the 69 bus.
Performances include: Edinburgh Fringe, Splendour Festival, Nottingham Poetry Festival, Inspire Poetry Festival, and Buxton Festival. Internationally: Speakeasy, Brussels, Poetry Live, Auckland and Inside Out, Ponsonby, New Zealand.
Her poetry pamphlet 'Every Last Biscuit' was published in 2017 by Green Feather Books. Lytisha's short stories have been published in various anthologies including Write Like a Girl, Monster and Visual Verse. Her short play Gone Fishing was first performed in April 2016, and her poetry was incorporated into the play Just Cuckoos by Emerging Perspectives theatre company 2016.
Editing credits include:
World Jam Anthology (Green Feather, 2019)            Black Balloon (Launderette Press, 2016)
Find out more at www.lytishapoet.co.uk or https://www.facebook.com/poetryalouduk/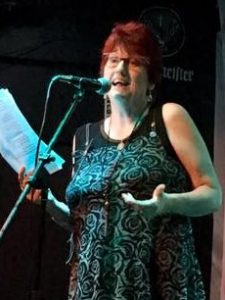 Sue Allen has been performing around the spoken word circuit, on and off, since the early 2000's She has performed in pubs, at festivals and at burlesque nights. Her work has been published in a number of anthologies and she self-published her first collection – RUDE AWAKENINGS – in 2018. She was a featured poet at Beeston Word for International Women's Day (2019) and an International Slam-o-Vision finalist (2019). She has appeared at the Edinburgh Fringe Festival as part of the DIY poets, in August 2019. Sue was a featured poet at a number of events across this year's Nottingham Poetry Festival.
Sue likes to take a playful sideswipe at patriarchy and has gained a reputation for using her wry wit to get her message across. Her poetry is direct and to the point, frequently naughty and laugh out loud funny. She has facilitated poetry workshops with women's groups and with older people and has an interest in all aspects of women's lives, which is evident in her work.
Sue is a member of the Nottingham based DIY poets collective. The Beeston Paper Crane collective and the Sheffield based WiseTalk collective.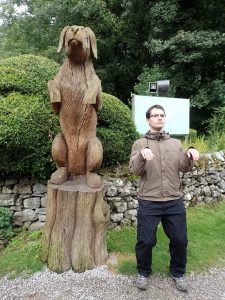 William Kummer is a Nottingham based poet and stand-up comedian. He is a regular at local events and has performed at the Nottingham Poetry Festival and the Gate to Southwell folk festival, competing in poetry slam competitions at both. He performed at Edinburgh Fringe 2019 as part of DIY Poets. William enjoys taking an observational approach to writing, finding inspiration in everyday situations and the natural world, while often flirting with the surreal.
Hazel weaves tales of love, loss and hope, with clarity, honesty and humour. Anne Holloway, Big White Shed 2019.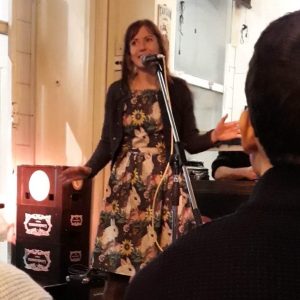 Hazel Warren joined DIY poets in 2015, she is also a member of the Paper Cranes collective, and one of the organisers of the International Women's Day event Women Say… Stuff. Hazel has performed in cafes and pubs, bottle shops and book shops, at festivals including Gateway to Southwell, Green Man, Splendour, Indie Beer Feast, and the Nottingham Poetry Festival and has taken part in slams, jointly holding the Bard of Southwell title for a year. She has been published in the Best of DIY collections and online by Burning House Press www.burninghousepress.com Hazel is currently working on her first collection To See the Moon for publication August 2019 with www.bigwhiteshed.co.uk . She can be found performing at open mic nights and DIY events around Nottingham, the East Midlands and occasionally further afield. She sometimes wields a ukulele for musical forays and a pencil for artistic endeavours, and responds well to praise. She was a key part of DIY Poets Fix at the Edinburgh Fringe 2019. Follow her on twitter or Instagram @hazeleypoos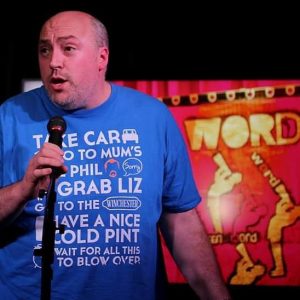 Alistair Lane is the fourth best zombie poet operating in the Greater Nottingham area, and author of the not-yet-bestselling Haiku of the Dead, Alistair Lane has been writing and performing for several years in both undead and un-undead guises, entertaining, educating and horrifying in equal measure.
Alistair was recently crowned Bard of Southwell, following his success in the Southwell Folk Festival Slam 2019. He also performed at the Edinburgh Fringe 2019.
By turns irreverent, witty, bawdy, shocking, sensitive, and vulnerable, expect the unexpected.
https://altheauthor.wordpress.com/
www.instagram.com/lane.alistair
https://www.facebook.com/AlistairLaneWrites/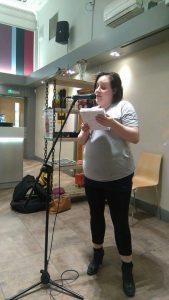 Claire Meyrick is a Nottingham based poet who's writing has messages of positivity and strength. Claire has performed events in Nottingham from Nottingham poetry festival, Truth mental health, poetry open mic nights and been published in student wordsmith purple breakfast review 6 rebirth and growth edition. In 2019 she put in a well-received appearance at the Edinburgh Fringe.
Trevor Wright is originally from Nottingham and works part time in social care specialising in autism. He is a regular performer at poetry events in the Midlands, is Co-Director of the Derby Poetry Festival and currently Shadow Writer to Rob Gee at Glenfield Hospital Leicester on the Elder Tree Project. His second collection, Salt Flow, was published by Big White Shed in April 2019.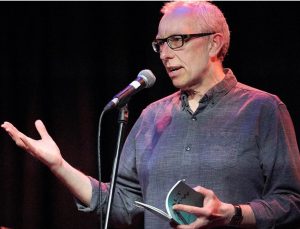 His work varies from soulful stories of love, loss and redemption to savage, comic lampoons of the political elite. Trevor is becoming accustomed to audience members accusing him of having made almost them, 'spit ma drink' and admits to being influenced more by musicians than he is by poets. After a long time trying, he thinks he may have finally worked out what he wants to be when he grows up. Time however, is not on his side. He has appeared with DIY poets at the Edinburgh Fringe 2019.
Gail Webb's passion for poetry reignited in 2018 at Nottingham Poetry Festival, performing "Poet's Arise". Since then she has written and performed as much as possible. Social justice, equality and community singing are close to her heart. A Welsh woman living by the River Trent, she takes inspiration from her origins, nature, family , friends, animals  and the compassion of the Nottingham poetry community.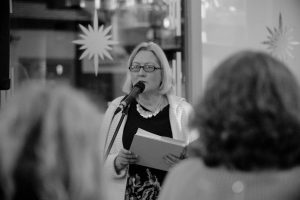 This year she has been published in an anthology, " Write Like A Girl"  and international magazine, " BoSHEmia". Gail also runs a bi-Annual poetry night, Poetry Cocktail.
Laura Grevel has lived and performed her work from the trails of Texas to the mountains of Austria and Switzerland to the woolly East Midlands.  A performer and writer of poetry, fiction, blogs and essays, Laura is a Nottingham based member of the city's Writers' Studio, the DIY Poets, the Paper Cranes collective, and participant in Big White Shed readings.   Laura has performed at various festivals including in the 1990's at the Austin, Texas, International Poetry Festival and the Austin fringe festival of short plays FronteraFest, and over the past several years frequently across the British East Midlands at various events, including DIY Poets' events, Nottingham Poetry Festival, Little Ed Festival in Derby, Hockley Hustle, and Beeston and Leicester Word!, where she was runner up at the Word! Slam in October 2019. Laura grows performance pieces that are an eclectic tribe—from enthralling prose poems to quiet moments to theatrical character sketches to sung, rhythmic stompers.  Her one-woman show called Fierce Barefoot Love:  An Immigrant's Tale tells the story of her beginnings and her immigrant life, and aims to show audiences the difficulties and riches of the immigrant experience.  Her written work has been published in U.S. anthologies and newspapers, and the DIY Poets' Zine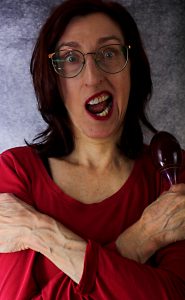 FB Laura Grevel   FB Water Those Women
Laura's website:  www.lgrevel.org    Laura's blog:  https://lgrevel.wordpress.com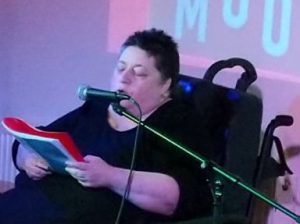 Vron McIntyre has been writing on and off since an early age but has focused more on writing and performing poetry since early retirement due to disability. She has been a peace camper, activist, feminist editor and publisher, was a summer camp organiser for many years and somehow also managed to fit in fifteen years in a proper job. Vron is enjoying getting into her stride as a poet, and is likely to turn up to any poetry event in Nottingham that is wheelchair accessible. Recent performances include the Bilborough Friday Writers "Finding Our Voice" event with Henry Normal in July 2019, Featured Poet at the DIY Poets Showcase in August 2019, Paper Crane Poets Showcase in the Inspire Festival in September 2019 as well as frequent open mic appearances. Covering diverse subjects, her writing has been described as witty, intelligent and insightful, and she is gaining a reputation as a writer and performer.
Vron can be heard reading an election themed poem here.
.