REVIEW – 'The Curious Dance Between Life and Death' by Martin Dean
REVIEW – 'The Curious Dance Between Life and Death' by Martin Dean
[Reviewed by Leanne Moden]
Martin Dean is a poet with an incredible talent for lush descriptive imagery and the poems in his first collection, 'The Curious Dance between Life and Death', tackle the theme of mortality.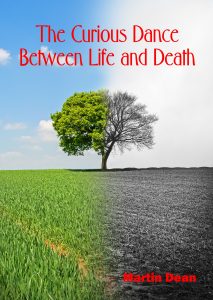 It's an incredibly ambitious subject, and Martin explores it by focusing on individual moments, captured through his evocative words. The collection takes readers on a journey across differing time periods and geographical locations, but the underlying message is the same – life is strange, wonderful and precious, and death is an important part of that cycle.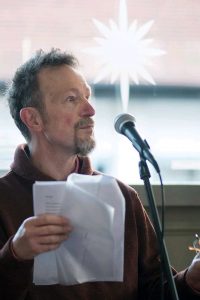 While poems focusing on life and death could tend towards the maudlin, Martin's work is engaging and uplifting, and many of the poems are inspired by real historical events and characters, which adds another layer of depth to the writing. We meet steeplejacks and soldiers, doctors and artists, fruit and planets, and it's this juxtaposition of the large and the small that really brings the human condition into perspective.
Martin is an observant writer, always looking outwards into the world for inspiration. He is also an adept storyteller, and his writing is well-researched, with a historian's eye for detail. There are also some intensely personal poems in this collection, and 'Mother and Son' is a particularly beautiful example, obviously pulled directly from the author's own experience.
The theme of mortality is handled in a way that allows the poems to each look at the human condition from slightly different standpoints, and readers will finish the collection feeling uplifted, energized and inspired. 'The Curious Dance Between Life and Death' is a great addition to any poetry bookcase!
Find Martin's facebook page at facebook.com/poemsbythemeter