DIY Poets Maze 15 November 2018
DIY Poets Maze 15 November 2018
DIY Poets Maze 15 November 2018
Second Half Review by John Humphreys
A warm welcome from our ever-genial host Andrew and the 2nd part of the DIY poets' slot had begun.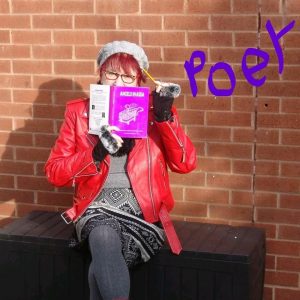 First up in the 2nd half was Sue, with an ever-stylish line of hats for her wonderful mix of feminism and humour and a new poem, about lies insincerity and mistrust – must be those men again. Then from her fabulous book, the monkey mind emerges, with the ape-shit monkey brain that sounded like very hard work. The delivery as ever with a Cheshire cat grin and a knowing look.
Next up, our founder Frank, with the Wolverhampton warrior on fine form and the great Detectorists poem, the double denim Status Quo age. No arguments from me as a life-long closet Quo fan and a big fan of the BBC 4 comedy gold. Then reading without notes – the scary no stabilizers approach like a high wire trick. In a classic Frank set, a cycling metaphor followed linking to the ever-obtuse higher education world. Next my favourite poem using a Dr Who metaphor, where parents argue, and real life is scarier than the Daleks and you don't have a Tardis. Bass players next with a Paul McCartney big up – yes it really happened, finishing afterwards with Wizard of Oz imagery, all behind the curtain but with Frank in the spotlight.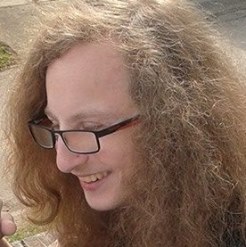 Jake next to regale us with the prog-rock hair nicely in place, "wires everywhere" he cries, referring to the band's elaborate set up and trailing death-traps. HP Lovecraft cover to begin – with a nasty man conjuring up all sorts of frights in Sonnet Part 5, but Jake's at home with the homecoming demons. Next up a song cover, Trapeze anyone? No me neither, but in 1972 (you can't be old enough Jake), this prog-ish band went 'way back to the bone' – sweet chaos indeed from the dark-side.
Laura's exotic burr next, but which mic to use? Err on the right side for now. First up we hear the vowels again today, followed by a dark day, singing and slapping with 'my poems all brash' – with audience clap along to this very intoxicating sound. She is a 'mad, mad girl' she says, but one we rather like, with her big black hole and all that comes with it.
Lytisha then follows with a flower in her hair as a symbol of effort, remembrance and self-awareness. In her 40-word Nottingham poem she talks of dragons, trees, tigers, pagans and half-dressed bananas amongst other mad things. Hurrah for We Shall Overcome – well done to all involved – Lytisha take a bow as a main organiser. Then to precarity the mystery cat (apologies to TS Elliot) but he'd surely approve of the sentiments here and well the Maze certainly does, as an intense light is shone on austerity – let's chase it out folks.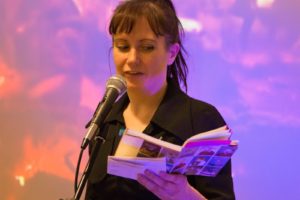 Hazel follows with a single poem, the theatre of the bedroom window, what a rainbow of a poem and next time, can we have more please, as we think you're fab, he said speaking for everyone. Andrew follows with a National Gallery, political vision poem that is short but very sweet -one of your best I think. How lucky we are to have a group with so many talented writers and performers, but the talent was to keep flowing as we brought on the open mic.
Open Mic
An audience member named Rachel first up to give us root vegetables and Brexit, food and the tuba, all together with double decker buses and much more wonderment. There's a home at DIY Poets Rachel should you be so inclined me thinks.
Next up our own Kevin Jackson and some love poems, through the raw shadow of a tiger which makes us feel as alive as the performance. Politics next with the hard hitting 'better dead than gay' spouting father playing God of harm and hate and singing the "suffocation of love" and all our anger and sadness hangs on each word.
Next up another of ours, the dapper Martin Dean, plugging for poets for 12 January with your 1 minute poems (at the Lord Roberts). His first poem speaks of nuclear physics and elementary particles and underground labs. Science is much more compelling all of a sudden to this luddite. Next we are asked, rabbit or horse as we begin to get double vision from this singular poet. Following on is someone who feels like an old friend who we've known forever, Joy Rice billed as the "bard of Bullwell" or the "Piccadilly Poet" as Joy would have it. Its Brexit again folks, but with a shortage of sperm! You had to be there, but very amusing and unexpected. Local dialect time comes after with "bogger talk" if you're that way inclined, bogger it it's great and gets smiles all round.
Daron, my Speech Therapy brother, ends this part of the night with a stormer, as is his norm and this reviewer loves the tale of Glastonbury "rising from the levels" and the lay-lines of the ancient and the people who populate it, "bandstand Bolsheviks" and all, definitely my kind of revolution. This magic to be bounced into circus sounds and a journey to surpass time on the silk road. Darren thunders sermons from the mount and we, his spellbound congregation, believe.
Mark Gwynne Jones and Psychic Bread
Written under the influence of a far out show!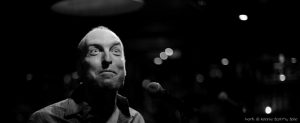 A master of psychedelic poetry, fluted, guitared, drummed and keyboarded into my other head, so the poet said "there's gonna be a show, an end of the world show". The cymbaling monkey whirled music of the spheres, I'm floating to "the wild dreams of paradise". The lady of snakes silences and with marbles for eyes, I said to the world goodbye, a carnival of "hey nanna, hey nanna ho", the constantly moving theatre show, "come and have a go, where too, nobody knows". To remember the grand old duke of York, then unmask the monkey for new dreams of huge nights and filmic mimics of God's image, hooray the animals come.
Study grass, holy tangled mess I'm more I'm less and one blade leads the parade, whilst Amarilis tells secrets that we don't believe, did I choose another way? Only the poet can say, meanwhile a mouth organ plays. Restless feet dance in a whole new trance, a purple baby in a burning brothel it was a gloriously awful way to the end of days. Marmalade on toast, shaving foam conversations, ghost down true lovers walk, then pulled into a door, the universe expands like ships through sands. Don't confuse the words by half on the road to Matlock Bath, only you can let your cage door open, 5 more minutes please, 5 more minutes please, whilst the reality walls crumble see. The 4 wild horses are finally here, and we cheer and we cheer and we cheer.
DIY Poets – grassroots poetry at its best!