DIY Poets Storm The Abbeydale Beer Festival Sheffield
DIY Poets Storm The Abbeydale Beer Festival Sheffield
By Martin Dean
As venues go this was one of the most impressive I have seen in a while. A 1920's picture house – the only one of its kind left in Sheffield. Three DIY poets, Martin Grey, Hazel Warren and yours truly made the trip to Sheffield for the second Indie Beer Feast. This gorgeous venue was packed with a variety of mouthwatering ales/lagers and street food and was a sell-out.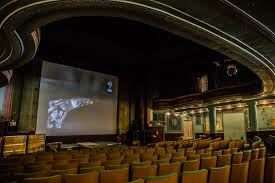 The food court which was originally built as a theatre separate from the cinema area became our performance area. Taking to the stage in front of an appreciative audience Martin introduced us to the delights of roundabout sponsorship, and fond memories of his grandfather in Fish, Chips, Bread and Butter and a Cigarette. Hazel regaled us with a series of tales in her own inimitable style beginning with 'Brew Love' and including my favourite which carries the admonition that 'you shouldn't be able to touch your spleen'.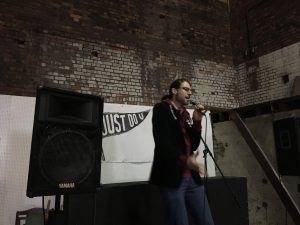 My own contribution included 'Picture Postcard from Turin' with plenty of Italian food-based imagery and 'Pop Up Tea Room' which brought the traditional tea room concept into modern multicultural Britain.
All in all a great afternoon of fun and culture in a memorable setting.