The Curious Dance Between Life and Death
The Curious Dance Between Life and Death
I am pleased to announce the release of my first collection of poems – 'The Curious Dance Between Life And Death'.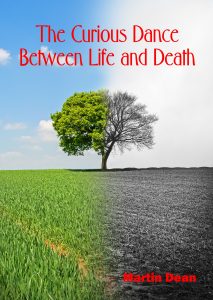 The theme is inspired by a quote from Lao Tzu – "Life and death are one thread, the same line viewed from different sides."
The opening piece of the book sets the scene as Jack progresses towards his last breath. From this poignant beginning 'The Curious Dance Between Life And Death' explores human experience as one thread viewed from different sides.
We progress through the exploits of an eighteenth century 'ropeslider' to the dangerous optimism of 'Shimmering Pebbles', an iconic photograph to the life of a severed head, and from an artist at play to a boyhood encounter with  public execution. We perceive too life through the eyes of a pear, and put ourselves in the shoes of the first human on Mars. 
"Spell-binding imagery and thought-provoking themes. Martin Dean is a talented writer and this book is a must-read!"
Leanne Moden – Nottingham UNESCO City of Literature
Buy your copy from me at any of my performances. Support live poetry.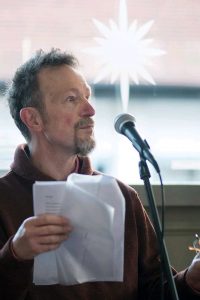 Added by Martin Dean