What Else Has Sue Been Reading ?
What Else Has Sue Been Reading ?
RAPTURE by CAROL ANN DUFFY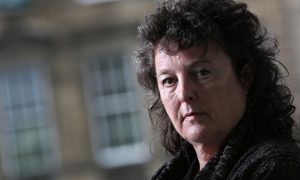 PICADOR 2005
(PAPERBACK)
You know how we all have favourite books, that we come back to time and again, well for me Rapture is one of those. I'm not usually fan of love poems, I find them insincere and overly sweet. But Duffy finds a way of exploring love in all its many forms without turning to syrup.
For example, she can demonstrate a reawakening of love:
"I found the words at the back of a drawer,
Wrapped in a black cloth, like three rings
Slipped from a dead woman's hand, cold,
Dull gold, I had held them before"
The aching pain of grief:
"love's spinster twin"
And, of course rapture:
"Then love comes, like a sudden flight of birds
From earth to heaven after rain. Your kiss,
Recalled, unstrings, like pearls, this chain of words.
Huge skies connect us, joining here to there.
Desire and passion on the thinking air."
I find her work profound and beautiful. What can I say? She's made me a convert!