DIY Poets At The Lady Bay Festival
DIY Poets At The Lady Bay Festival
DIY poets will be appearing at the Lady Bay Festival on Saturday 3rd September from 12.35 to 13.00
The Lady Bay Summer Festival is a great day for all the family featuring live music, performances, displays, stalls, lovely food and drink, and excellent real ales from Castle Rock Brewery. And all of this for FREE!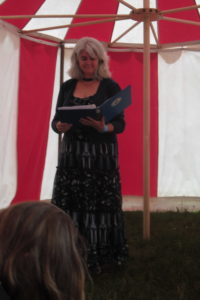 THE LADY BAY SUMMER FESTIVAL 2016 will take place on Saturday 3rd September at the Poppy and Pint, Lady Bay, Nottingham NG2 5DX from 12 noon. Festival headliner is DODGY's Nigel Clark.
Offical T-shirts are now available for sale (bearing our name).